Medium – Dark Brown Square Panel
Description
Medium dark brown square panel. The Medium square panels all have 37 holes in them. Build idea: You can lay these flat, they can represent the dirt of a gardne for Mighty Maker sets, and there's special flower clips, and foliage that can be inserted into the holes to grow a garden!
Additional information
Related Products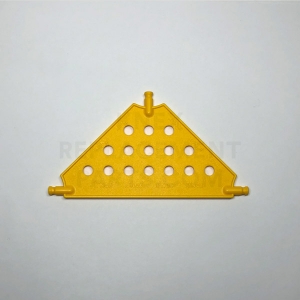 Medium – Yellow Tri Panel
Only 15 left.
+ Add to cart