Small Hub Yellow – 18mm
Description
Small Yellow hub or wheel. Approximately 18mm in diameter. Small tires like (99105B) and (99105N) fit onto this hub. One side has a hole for micro rods, the reverse side has a hole for classic rods. Making it an extremely versatile part.
Additional information
Related products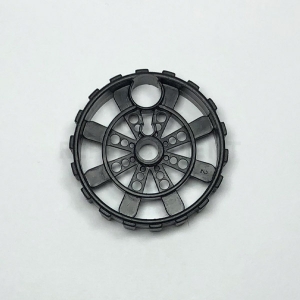 Black Narrow Racing Wheel/Hub Fancy – 50mm
Only 13 left.
+ Add to cart