Small – Transparent Blue Tri Panel
Description
Small transparent blue triangular panel. You can distinguish the size of these K'NEX panels by how many holes are in the center. The small tri-panels featured here have 3 holes in the middle. The rods on the outside all fit classic sized connections.
Additional information
Related Products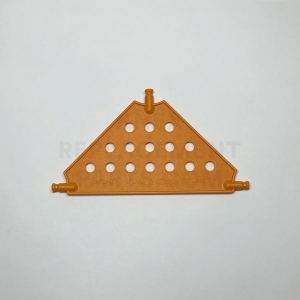 Medium – Orange Tri Panel
Only 108 left.
+ Add to cart